These are the grandparents we think you should follow in 2023
It can be hard to create bonds with family when they are far away–especially for grandparents. But with a new wave of senior influencers–otherwise known as granfluencers– taking over our feeds, social media has become a refuge for web-savvy seniors. For grandparents feeling the strain of being away from loved ones, it can be comforting to get a little inspiration and a few encouraging words from other grandparents who are going through the same thing. 
Since Peekabond started, I have been following some of these granfluencers through social media. I recently reached out to some of them to ask, "Why is it important for you to help your grandchild build a bond with family?" and "What value or skills would you like to leave behind to your grandchildren"?
Here is what they said: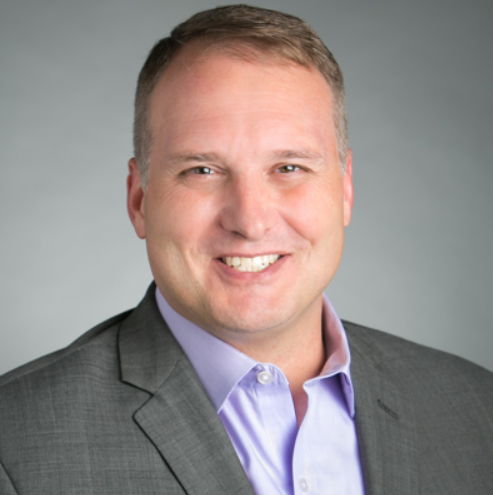 Greg Payne

(4, 3 and 1 -year-old grandkids)
I am the host of The Cool Grandpa Podcast. I also have a children's book titled "My Grandpa's Grandpa".


1. Why is it important for you to build bonds with your grandchildren? So they know me as a person and so we can build a relationship where distance does not matter.

2. What value or skills would you like to leave behind to your grandchildren? Self-worth, creativity, outdoor skills, practical life skills, and a sense of adventure.
Peekabond has known Greg for a while and we love his energy, his blogs and how he talks to grandparents. He is also a writer and a speaker in The Cool Grandpa Podcast where he touches on different subjects from business and humour to grandparents and kids. Check it out! 
Greg is an amazing grandparent. He cares about his family and in transmitting good values that will stick with his grandchildren for a lifetime.
Helen Ellis

(6, 8, 20, 20, 22, 23-year-old grandkids)
@helenellis.author
I live in New Zealand and five out of my six grandchildren live a 16-30 hour plane ride away in America, England and Scotland.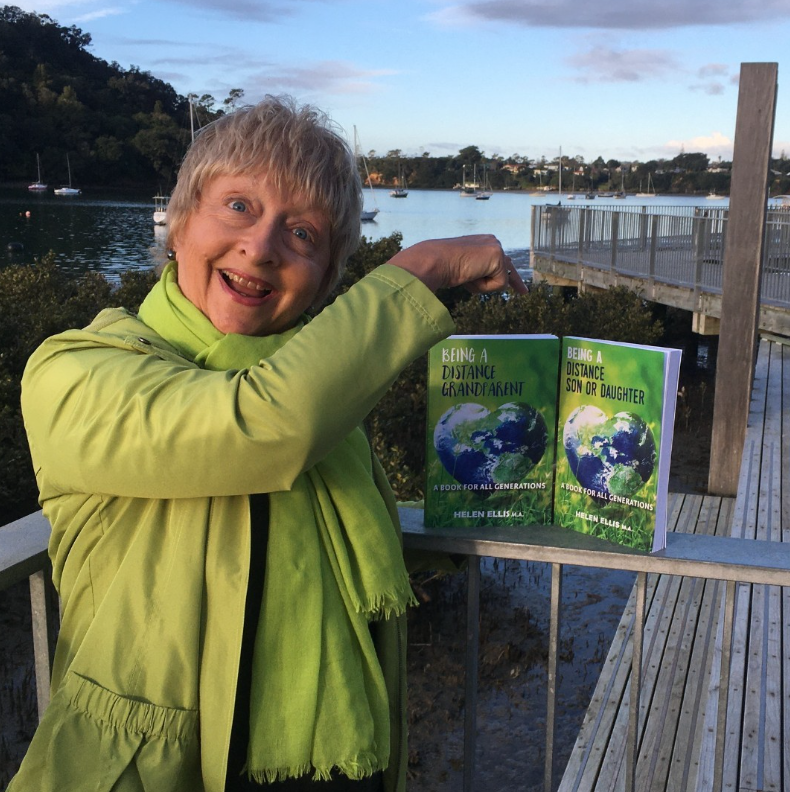 1. Why is it important for you to build bonds with grandchildren? All children deserve grandparents. As Distance Grandparents it is our role to foster these distance relationships as best as we can, within our current circumstances. Never feel that geographical separation will cause you to be distant. It is just different.

2. What value or skills would you like to leave behind to your grandchildren? Grandchildren may not say much but over the years they are quietly taking in how their distant grandparents "do" distance familying. Were they encouraging cheerleaders or nitpicking grumblers? Did they exit a long plane journey with a grateful smile or full of moans and groans? Were they tricky to be around or fun and easy? I want to set an example of how to get along with family and how to make the most of the circumstances, all while graciously accepting what I can and can't control about life.
Hellen is a woman of many talents. She is the author of two great books where she talks about the difficulties of being a grandmother at a distance and of being a son or a daughter at a distance. This is something that she understands personally as a grandmother who lives away from her loved ones. Hellen helps families in this kind of situation through her organisation DistanceFamilies.com. On her website you can find her books and all of her wonderful and encouraging words.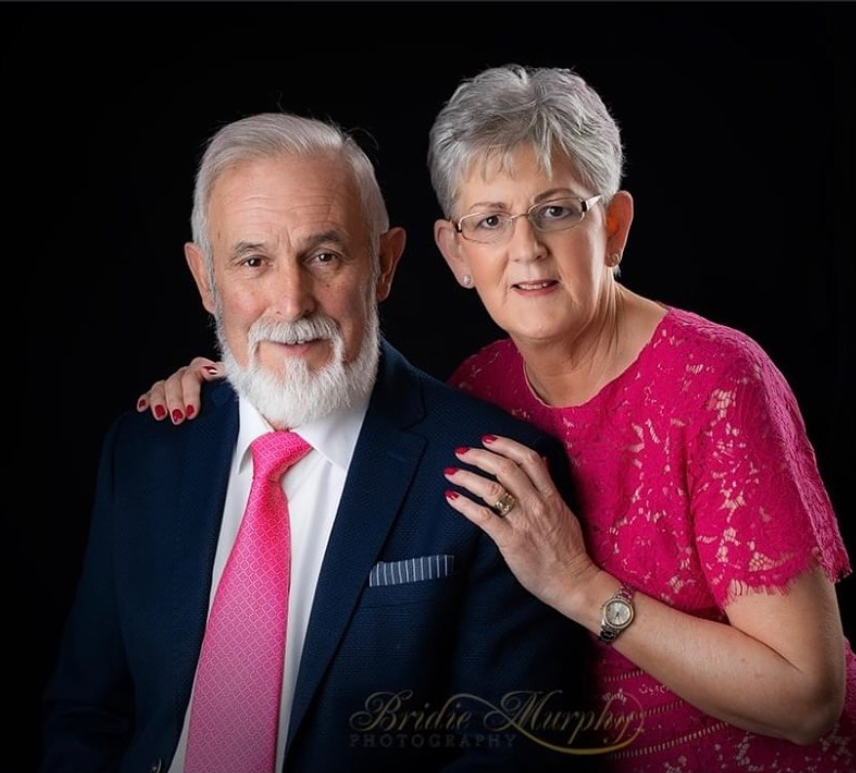 1. Why is it important for you to build bonds with  grandchildren? I believe building bonds with my grandchildren is good for the soul.

2. What value or skills would you like to leave behind to your grandchildren? A love of nature, self confidence and consideration for others.
Bridie loves photography and to capture memories in pictures. Her Instagram has all types of amazing pictures. Our favourite pictures are the ones that show the love for her family. She also has a talent for taking natural pictures of people and houses that transport you to that special moment. They are just beautiful.
Bridie has her own photography page where you can book a session with her or just enjoy her amazing work.
Kathy Buckworth

(2 & 1-year-old grandkids)
@kathybuckworth
I host a weekly radio show and podcast called Go-To Grandma

1. Why is it important for you to build bonds with grandchildren? I want my grandchildren to always remember knowing me.

2. What value or skills would you like to leave behind to your grandchildren?  Fitness, movement, reading, humor.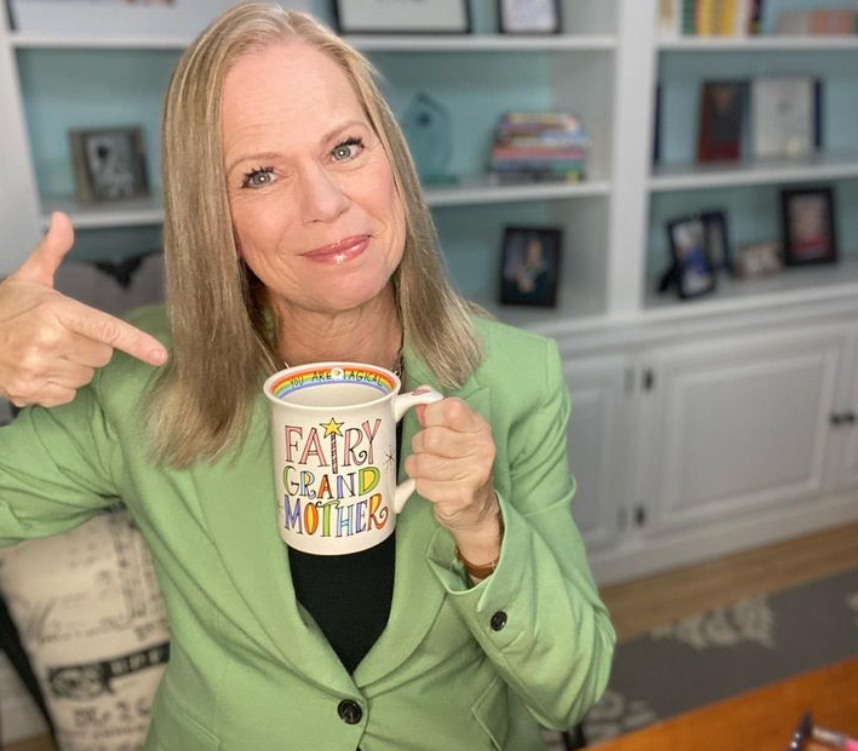 Kathy is a host, creator and writer of the Go-To Grandma radio show and podcast where she encourages listeners to "Enjoy their grand journey." She is also the author of six parenting books and two novels. We love the content on Kathy's page. She gives great tips for parents and grandparents and shares about her life. We also love her blog where she talks more about the challenges and opportunities that grandparents face today. Check it out! Kathy's Instagram is just a snapshot of this amazing woman. Give her a follow and learn more about this Grandma who has it all going on!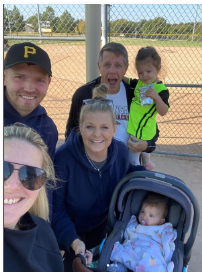 Kelly Cornelsen

( 3-year-old & 5-months-old grandkids)
@homewithkelly
As I age, I am learning to pay attention to the important things and not to worry so much about the little things that I can't control. 
I hope I can pour love into my grandchildren's hearts so they will always carry it with them and never doubt how special and wanted they are. It is such a bonus to live geographically close to them. Should that change, my purpose will remain to continue to build relationships with them that will last all of time.
1. Why is it important for you to build bonds with grandchildren?  It is so important. My desire is to build a healthy and happy relationship that will last throughout time and to create happy memories after I am gone. We just moved to live closer to our grands so we can be part of their lives.

2. What value or skills would you like to leave behind to your grandchildren? I want to instil in them that they are loved and accepted. I hope to encourage them in their natural talents and gifts and to be their biggest cheerleader in life as they get older. It is such a joy and privilege to be part of their lives and is a privilege I don't take lightly.
Kelly is a grandmother who is passionate about a range of things like food, jewellery, but most of all, family. She likes to share bits of her life and beautiful quotes that encourage us to have a great day and learn about family values. Kelly is also an animal lover and likes to take pictures of insects, dogs and nature. We love her energy and how much love she shows for the little ones in her family!
Anna-Katharina Ince

(11 grandkids)
@
Swissmiss2015
My grandkids are the best thing that ever happened to me. I have 11 grandkids ranging from teenager to baby and I have an incredible bond with each and every one of them. They are all very unique and not the same at all.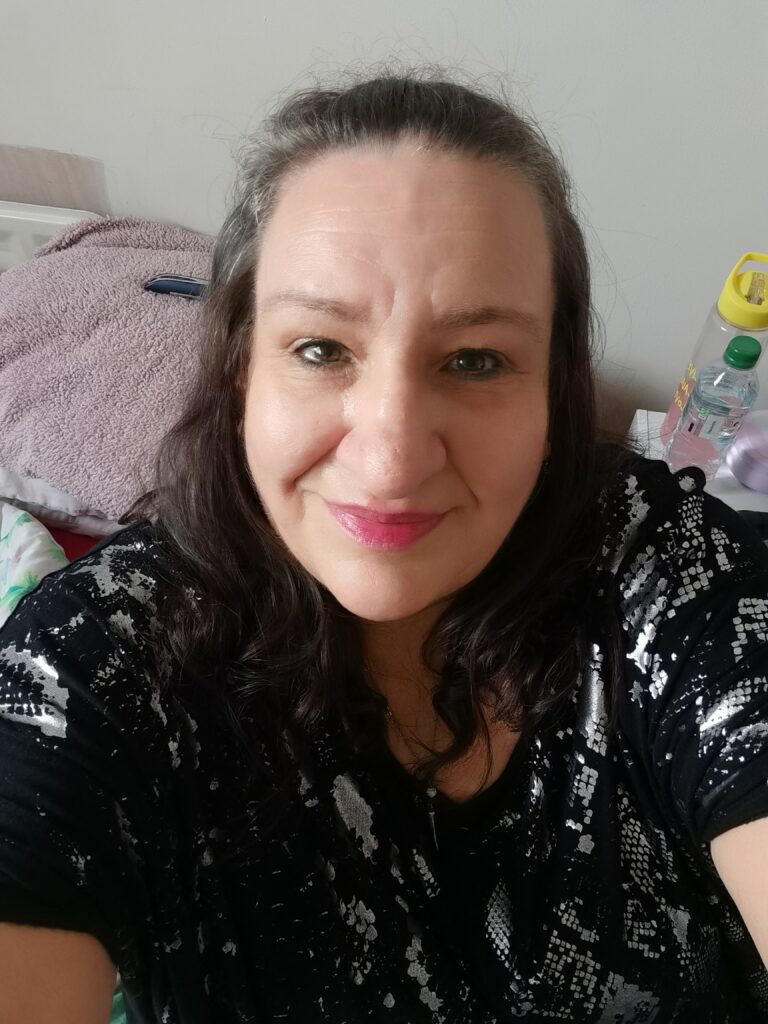 Anna is all about family. She has 11 grandkids and absolutely loves them. Her profile is full of beautiful pictures of her days spent with family. Anna knows the importance of being connected with family–a passion that Peekabond also shares!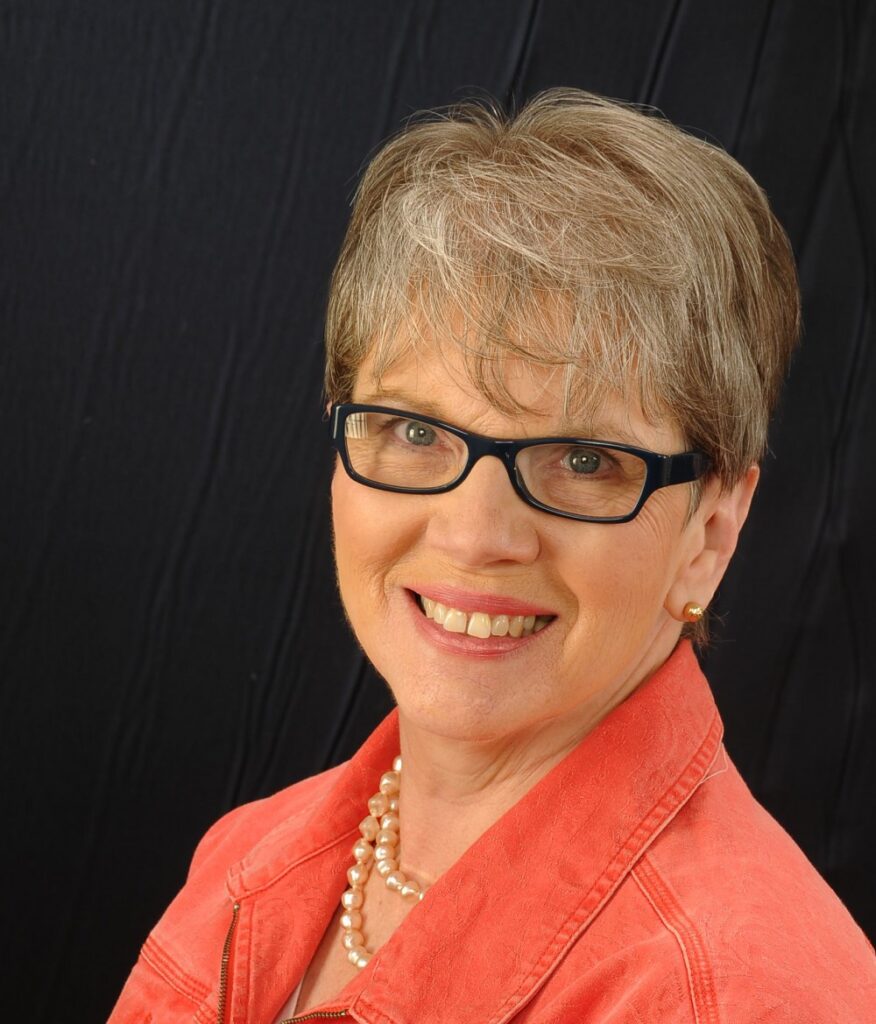 Carolyn Berry

(2, 5, 7, 8, 9,  and 10-year-old grandkids)
Grandparents are so important for children to know and love. Forming bonds with grandparents–even from a distance–gives children a sense of identity. Those bonds grow deeper when grandparents and grandchildren can learn from each other and teach each other life's lessons.
Carolyn has 6 grandkids and is an awesome grandma and business woman. She hosts a podcast called   Adventures with grammy where she talks about the experiences of being a grandparent and shares helpful tips for parents and grandparents on how to do life with kids. She also loves to share her family adventures with her grandkids. Peekabond has even been invited as a guest on her podcast!
Tammy Treece-Rosales

(10, 9, 8, 5, 3,  and 2-year-old grandkids)
I am a 55 year old woman who has begun a new career in, praying to lift up other women as I have been lifted up through my coach, mentor, family and friends. I love being involved in organisations that not only give back but empower others to change the trajectory of their lives. Thank you for the opportunity. I believe it truly takes a village. That is why I bought my home next door to my son. My grands can literally walk across the yard to my home.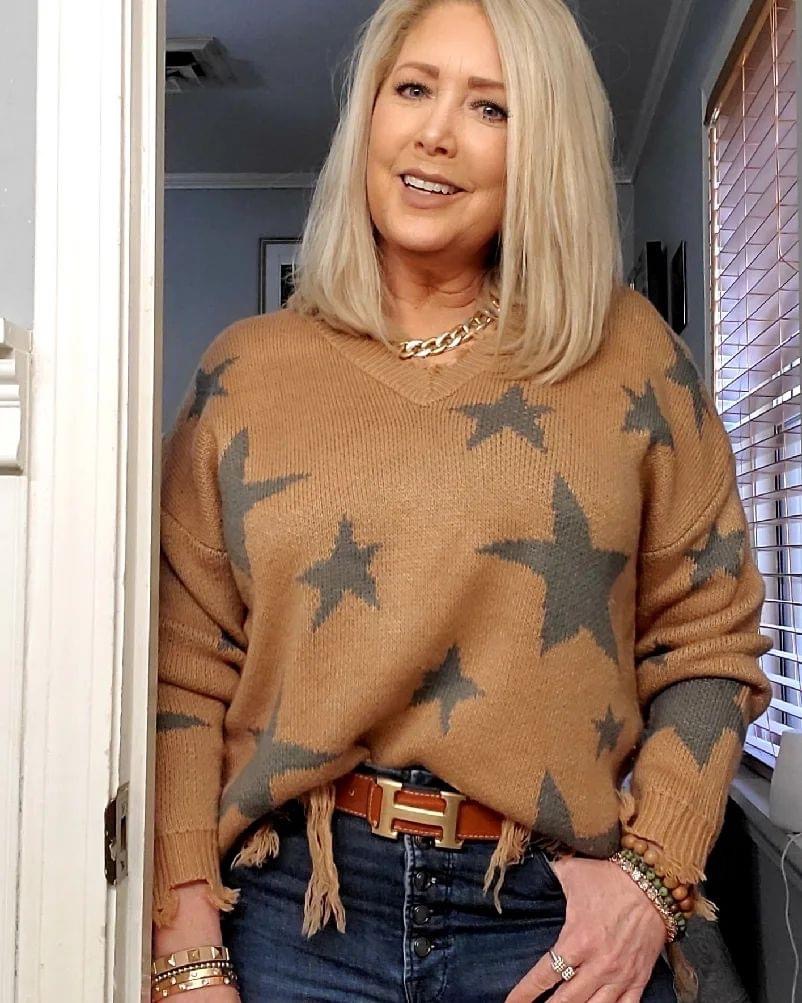 Tammy is a beautiful grandmother who likes to take care of herself. She is the founder of Grands2parents-Grandparents. We love her lifestyle and her entrepreneurial spirit in starting a business at 55 yrs old. She likes to share about her experiences as well as tips for raising grandchildren and getting the perfect look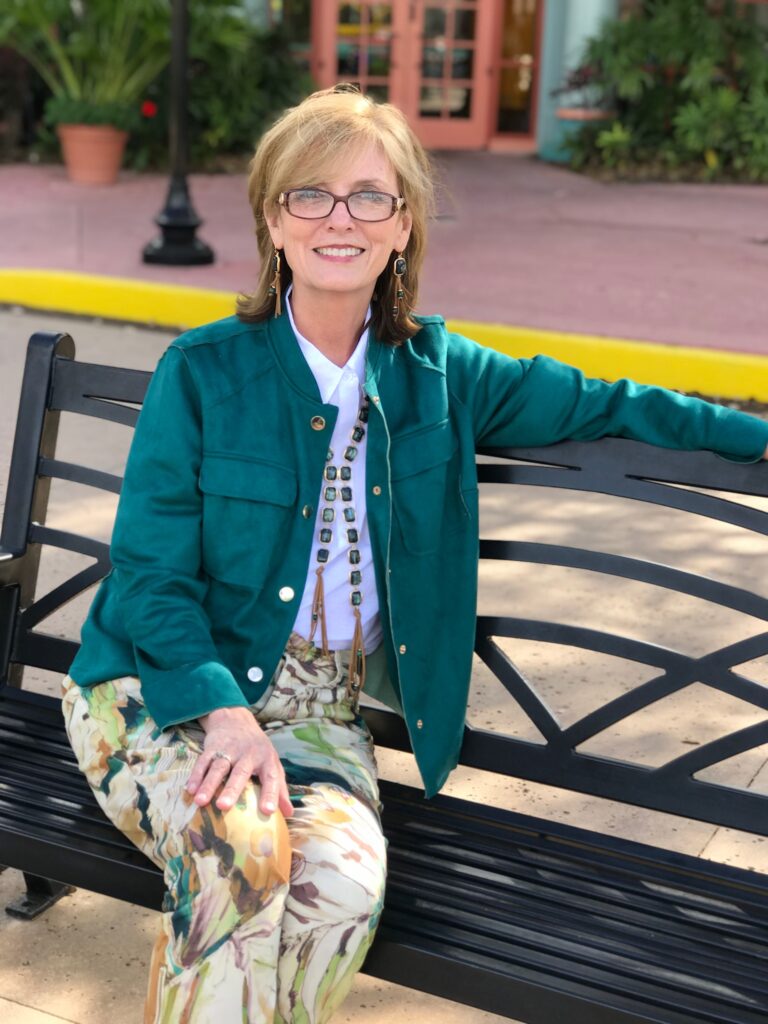 Teresa Kindred

(
40, 37, 35, and 31-year-old
)
@nanahoodrocks 
It is important for me to help my grandchildren build bonds with family because relationships matter more than anything else.
Teresa is a Christian Nana that shares tips on how to raise grandchildren and recipes from her grandmother's kitchen. She loves her family and God
Anieke is the Founder and CEO of Peekabond. Anieke founded Peekabond from a personal passion because she is an aunt of two little nieces in Australia. She immediately began searching for alternative ways to bond remotely with her little niece. But she couldn't find a real solution, so she made it her mission to create the best digital platform possible. To build beautiful bonds across generations, continents, and cultures. To connect with or follow Anieke click here
Peekabond is an interactive video messaging app designed for young children to connect with family at a distance. Use our fun and age-appropriate activity cards as inspiration to send video messages to young grandchildren, cousins, nieces and nephews. Create, share, and safely store playful moments with your family and friends. Perfect for parents who want their kids to create memories with far away family members and friends. If you would like to try Peekabond click here